Sponsorship of "Three Corner Penalty" mini football tournament
Community News

21 August 2023
Adriatic Metals sponsored a famous mini football tournament in Raska for the first time
Annual "Three Corner Penalty" mini football tournament took place this year from August 21st until September 2nd. The tournament, Raska's most famous and most visited one for decades, has been organized by mini football club "KMF Raska" since 2009.
A large number of teams and spectators gathered from Raska, Baljevac, Biljanovac, Novi Pazar, Lesko and Leposavic. A total of 83 teams took part in the tournament out of which there were 10 veteran teams, 17 senior teams, and 56 junior teams with players born between 2011 and 2017.
For the first time Adriatic Metals Serbia was one of the sponsors, with two teams representing the company- one in junior and one in senior category. The senior team "Adriatic Metals" won the first place in the senior category and the team's player Boris Premovic was declared the best shooter of the tournament. Adriatic's junior team "Little Adriatic" won second place in the junior selection.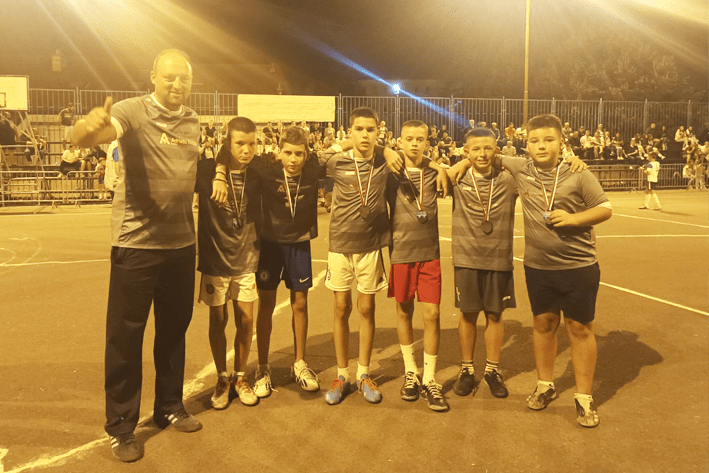 Team "Little Adriatic" won second place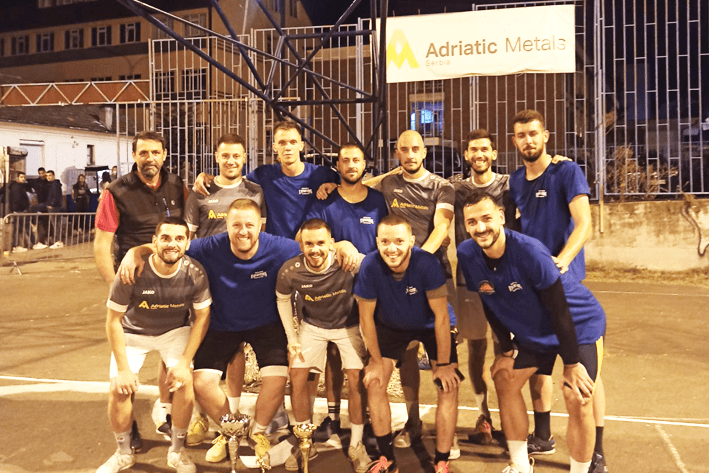 Senior Adriatic Metals team with fellow players from a competing team